As I said, I fancied trying the stencil thing again, I did!

First off, I thought about designing a logo or something, but then I decided to go with something I've already done just for the sake of making my life a bit easier! Next time, Ill start from scratch.

Seeing as I was working with stencils and spray paint, the logo I designed for Chains of Hate sprang to mind, mainly because it has a spray paint(ish) background and block text.

Reminder...




So first things first as I was only planning this to be 2 colours (learning curve going on here) I had to simplify the text as my starting point...




Test print and acetate version




Down in print, now its time to get working...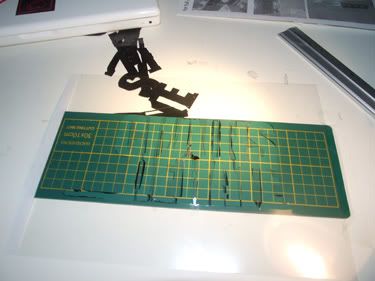 Now I am the first to admit faults if I think it will help someone not make them. So, the logo was a little complicated and at point there wasn't enough linking parts, so there had to be a few modications on the fly, just so it stood a chance of working properly (it would have flapped around everywhere and the lines would have been terrible).

Quick test...




I think this looks rather cool...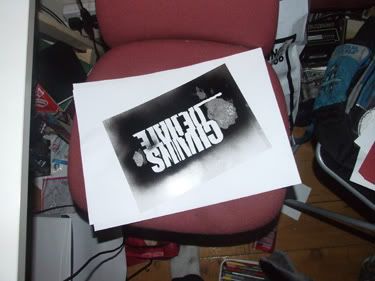 Next problem, over spray and trying to spray whilst holding a flimsy sheet of acetate! So...




Thank you Christmas presents arriving all at once giving me a big box! Recycling is important people!

I had a thought, the paint might get into the gaps in the card and it could do with strengthening, cue lots of tape!!!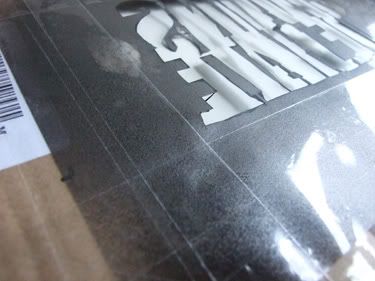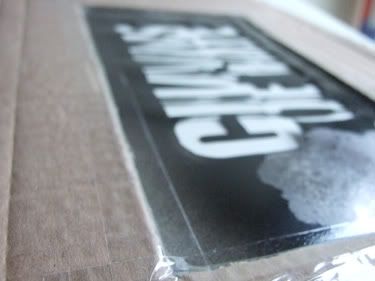 Ready for a test!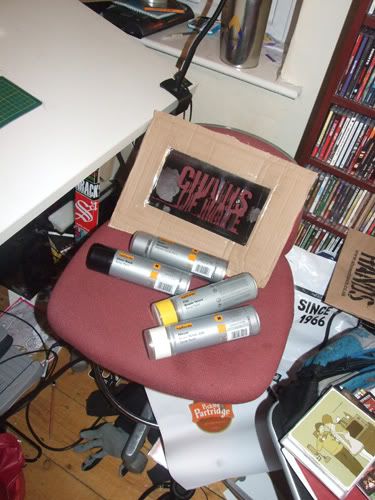 The next stage I am going to say: This is slightly illegal, if you do it somewhere you are not allowed to, so I would strongly recommend not doing it!

I finished work at 2.30am, ideal time to be out i thought!

Test one...




Test two...




Then I thought I'd go back and have a look in the day time...

One...




Two...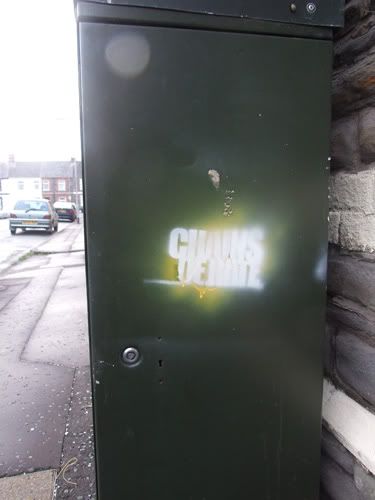 Not bad for a first try me thinks! A bit of practice and this could look awesome! I'm going to a gig monday with Chains of Hate, I am officially tempted to take fabric paint and my airbrush kit, and spray anyone in a plain shirt with one of these bad boys!

Quick thought, before and after...




With a few more practices, I reckon I could nail this. I'll probably add to this one as I try again!

Merry Christmas!
Defy