...in my life when if I was asked, "Can you make us a website?" Part of me would have shriveled up and died! BUT not anymore! Now I actually seem to enjoy it! What happened to me? I think I caught a strange disease...
After my success with the anti-myspace web site for Mike Borgia, I put the word out that I was on the hunt for anyone else who was interested, Richard from They Walk Among Us got back to me first!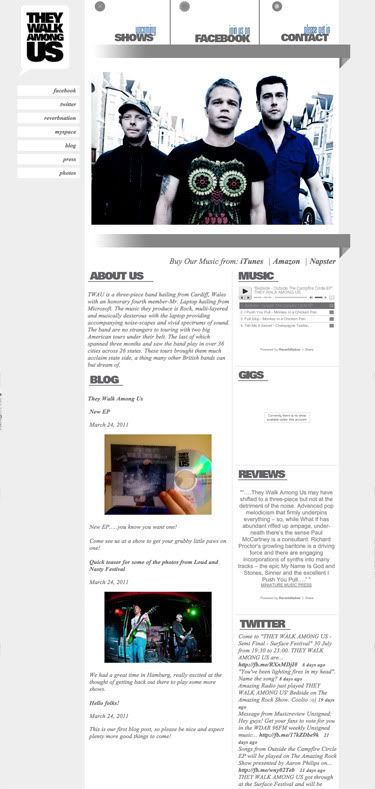 This site was a little simpler as it was mostly reverbnation plug-ins, but still very effective me thinks! I really like the side menu and logo header.
More to come...
Michael
Links
Larger Versions
See it in action