It's always nice to know that people will come back to you when you have done work for them!
I got a call from the guitarist from They Walk Amoung Us asking for a poster, as they had a gig they wanted to pimp! Brief was virtually non-existent, "You know what I like, just do something like our artwork!"
I had always liked the image I had put on the bad of their album, and I didn't think it ever took centre space, so I thought I would give it the attention it deserved!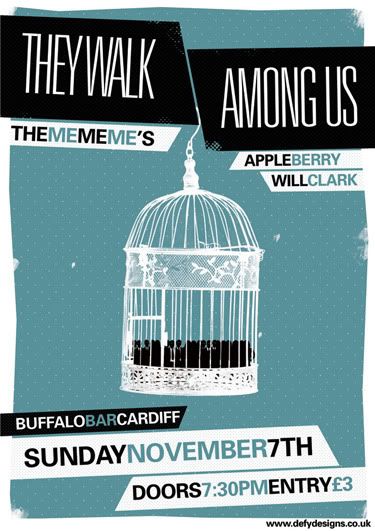 Always happy to do something like this!
Bed time...
Michael
Links
Larger Versions
They Walk Among Us Myspace