This is the first time I have ever been charged with the job of just coding, well, not just coding, but of designing, but not much.
Ladies and Gentlemen let me introduce to Richey Beckett's myspace layout...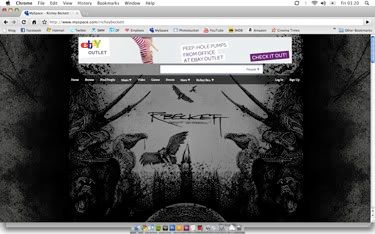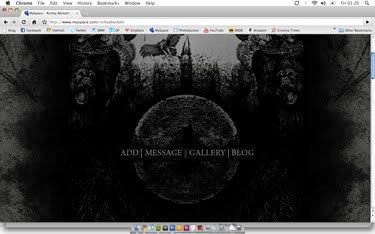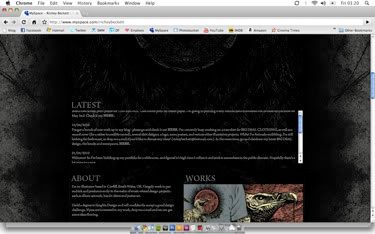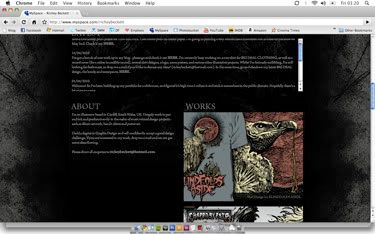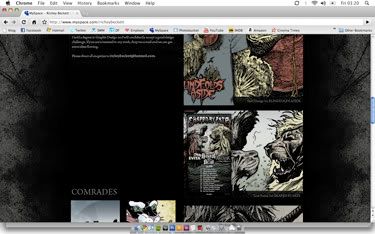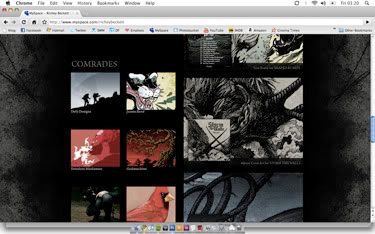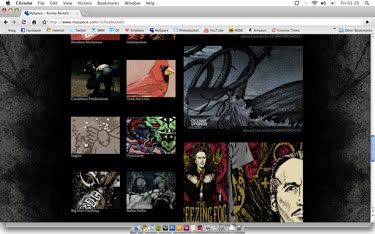 This job was a mammoth undertaking as this is still a myspace layout, but it has been dismantled and rebuilt from the ground up to suit Mr. B's needs, there are text scroll boxes, additional spaces, its a real gold mine of interest to anyone who is interested in this sort of thing!
It was a real pleasure to work with Richey again, after the success of the Captain Accident artwork, however in this case, I just gave him a PSD with some guides, told him to go nuts and then I had to move a few things round and make a random background.
Strong piece for him and a good exercise for me.
Sweet, some day I'll get this coding malarky...
Michael
Link
Richey Beckett's Myspace