Well it's only day 2 in the existence of this blog and I've got something I want to post!

Yes one of my photo's being used on fully backed.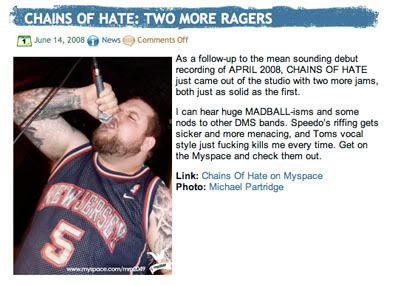 Article as you can see is on south wales freshest, finest hardcore band Chains of Hate.

A few choice cuts from the rest of the album include...




Love to you all.
Defy Designs

Links:
Full Album
Fully Backed
Chains of Hate