A myspace design, this is a very important layout for me, mainly because if I had made a mess of it my girlfriend would have killed me!
This is the layout for her myspace, she is a very talented designer in her own rite (mainly product design), and she needed a portfolio site, and once again myspace is an excellent solution in a hurry, as the coding is simple and effective.
This was another destroy and rebuild layout, lots of text areas and the like, nice CSS learning curve.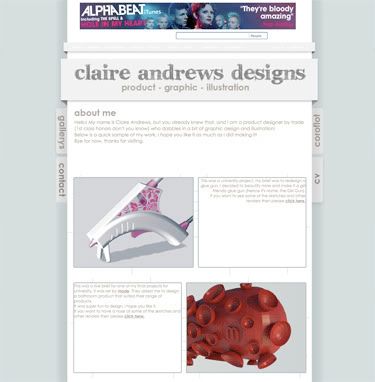 This was an attempt to be clean and concise, yet very cool looking, I tried my best, personally I love the green and brown balance.
I've included a link, I am however not sure if she has updated all the details yet...
Night
Michael
Links
Larger Version
Claire Andrews Designs