2 in quick succession, again.
I like doing it this way, again another f1 desktop design for this comp.
I was thinking about a version of the London Underground map that was done with squeezes of oil paint, I wanted to make it more relevant to the 21st century and the high speed, adrenaline charged nature of the sport. In case you don't know, this is Silverstone, you know the famous British race track? Yeah? Good.
I thought about doing this with spray paint, but I wasn't sure I would have the control, so I cheated and did it with spray paint brushes instead!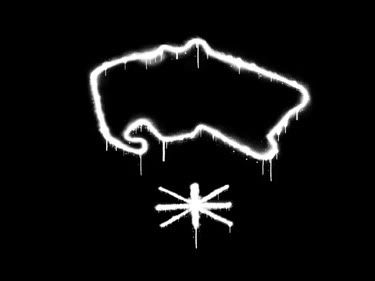 The interesting thing is, this could have more colours, be very different instead of just black and white, I might change it, who knows? There is also the possibility of a series that relate to different tracks...
Back to shows about heavy metal!
Michael
Links
Larger Version