So I have been working on a project with Zenyth for a while now, doing a press release, artwork for their CD and a new new myspace to match.
And the myspace is ready and has gone live. Woo!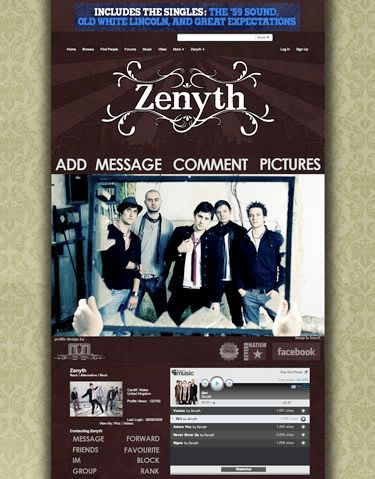 Thats how it looks, I quite like it because it brings in elements of their old myspace layout, combined with elements of the CD artwork.
More to come, just needs to be signed off....
Peace out
Michael
Links
Zenyth Myspace
Larger Version