This was a sick little project! Having had a conversation with the guitarist, Dan, he told me to go nuts and do whatever I wanted! AND he meant it, placed complete trust in me and safe to say it was a brief but happy client designer relationship!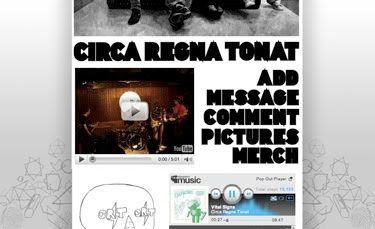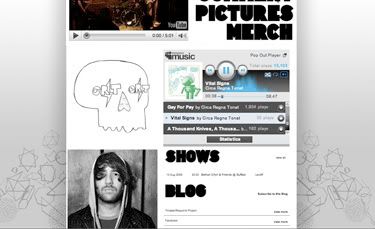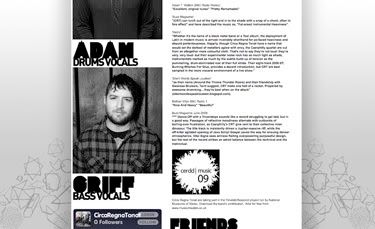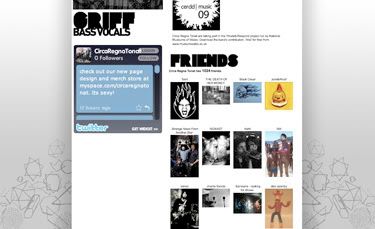 I was really happy with 2 things on this, the profile image overlay was cool as beans and worked really well, and I locked the background image to the bottom of the screen, this was a cool little style quirk!
I also made a logo...
that is on their bigcartel, and hopefully is going to be a shirt design in the near future!
Credit for the skull logo and background scribbles has to go to Daniel Lanzenby and photo credit it (once again) Mei Lewis @ Mission Photographic!
Safes!
Michael
Links
Circa Regna Tonat Myspace
Circa Regna Tonat Big Cartel
Daniel Lazenby
Mission Photographic